Can you believe there are only 115 days until Christmas?! We say it every year, but we really just don't know where the time goes!! We're getting geared up for this holiday season, and we need to hear from you! Before we begin collecting Senior wish lists, please take a moment and complete our short form to help us plan how many Seniors we will obtaining wish lists from this year. As you can imagine, we don't want to collect more wish lists than we can fill.

Would you like to help deliver the presents this year? Sign up to be an "Elf in Charge"! Learn more below...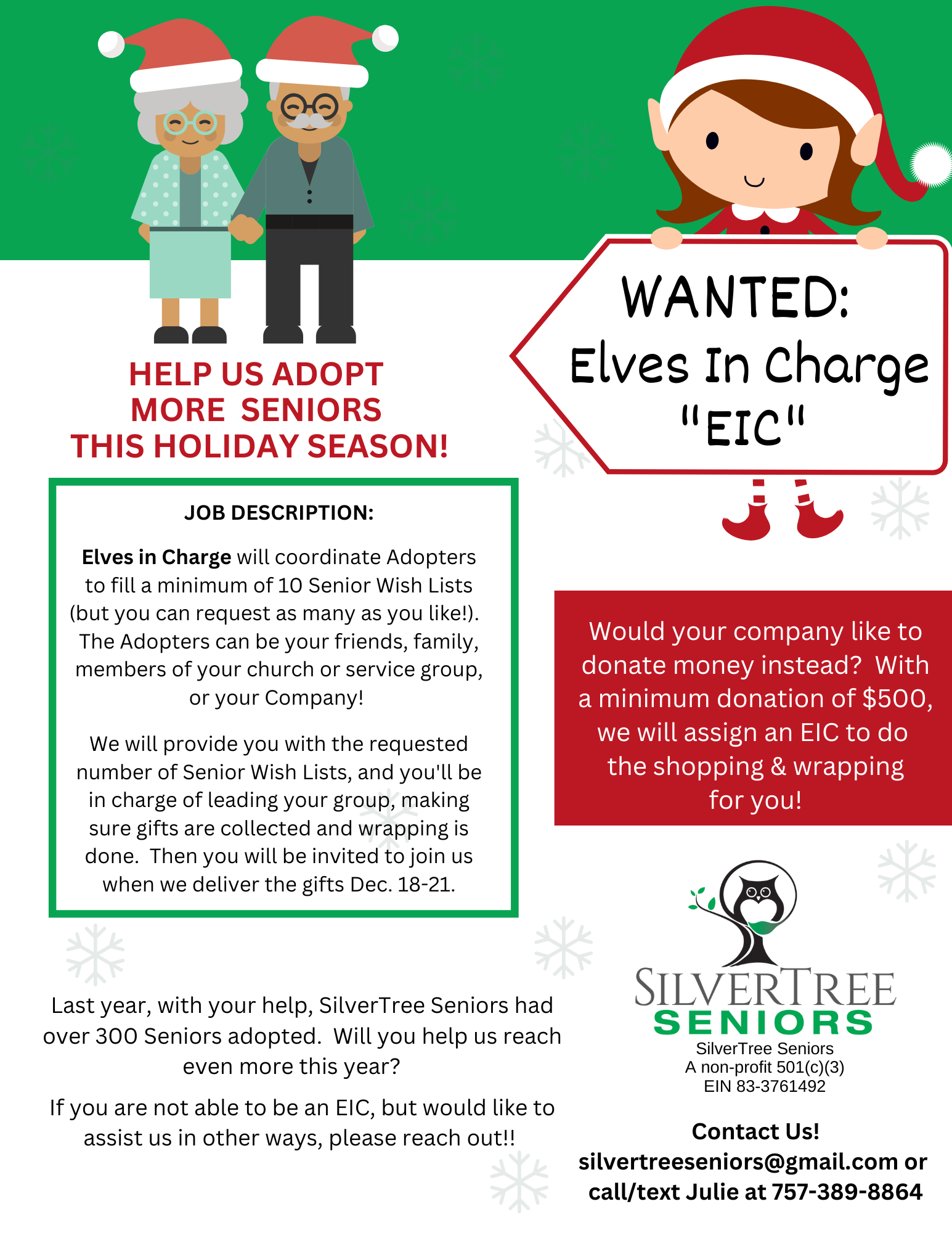 We serve Seniors in the South Hampton Roads area, including Chesapeake, Virginia Beach, and Norfolk.
A few pictures from our 2022 Adopt a Senior program...